Welcome to Sucrerie Alary
Thank you to our loyal customers and warm welcome to the new ones.
Reserve and pick-up your maple products at the Sucrerie
Extraordinary Measures due to COVID-19 Pandemic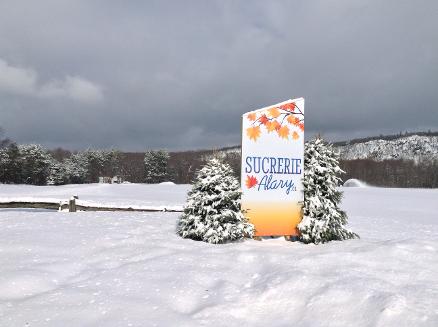 Located near Gatineau and Ottawa, Sucrerie Alary sugar house is situated at the foot of Gatineau Park.
With its "terroir" and exceptional micro-climate, it is the perfect place to buy your locally produced maple syrup while enjoying the nature awaking.
Sucrerie Alary
3242 route 148
Luskville (Pontiac), QC
J0X 2G0
(819) 455-2572